Bollington Festival Music Theatre Taster Session
An opportunity for all youngsters between 7 and 13 to the words, songs and actions of the Music Theatre's latest specially written show, Cinderella's World Tour. Those who enjoy the free taster may join the group and perform on stage in November.
There are hundreds of variations of the Cinderella story from around the world and in this show we visit four corners of the globe to tell them. For over thirty years, the Music Theatre has given local children the chance to take part in lively and original theatre, learning skills, building confidence, shining on stage, and making friends. There are no auditions to join, and everyone is welcome at this free Taster Session.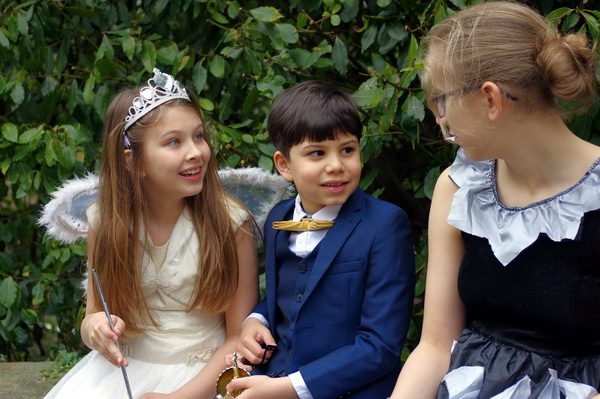 All our rehearsals and the show are on Sunday afternoons in a welcoming, friendly environment. Three of the cast from our last show dressed for parts, but all of the many roles are decided during the rehearsals and all the cast is on stage and involved throughout.