Unfortunatley this event has been cancelled due to the ongoing Coronavirus situation. We will be in touch with everyone who has already purchased tickets.
'The Hard Way': the story of Hannah Mitchell; suffragette, prisoner, campaigner and Manchester City Magistrate. From a remote hilltop farm in the Derbyshire moorlands to Manchester city magistrate. The Hard Way is a one-woman show of storytelling with song by acclaimed musician and composer Louise Jordan.
With two weeks' formal schooling behind her and through her sheer force of character, Hannah escapes domestic drudgery to become a campaigner, speaker, writer, suffragette, councillor and finally a magistrate.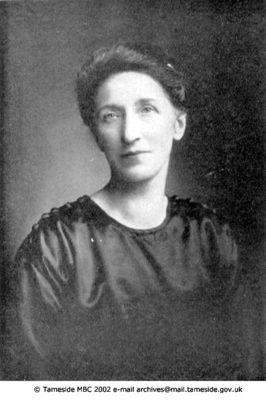 'The work we began, the cause we sponsored, the faith we held will all remain to be carried on, we hope, by abler hands than ours.'
Why not visit Louise's website and follow her on facebook and Twitter.
What they are saying about Louise Jordan;
'A stirring, lilting grace' – The Telegraph
'Absolutely, totally and completely brilliant' – Mike Harding, BBC Radio 2
'Haunting and unforgettable' – The Sunday Express
'The fragility of perfection' – FolkWords
'Louise's vocals are out of this world' – Maverick
'Absolutely glorious' – FATEA