Starting in the 1980s with a few friends round the piano in Dr John Coope's living room, the unrehearsed performance of Handel's astonishing account of The Messiah grew… First the number of singers outgrew Plant Cottage and moved to the Arts Centre… Then Dr Jean Coope took up the cello and asked her new found string quartet to play along.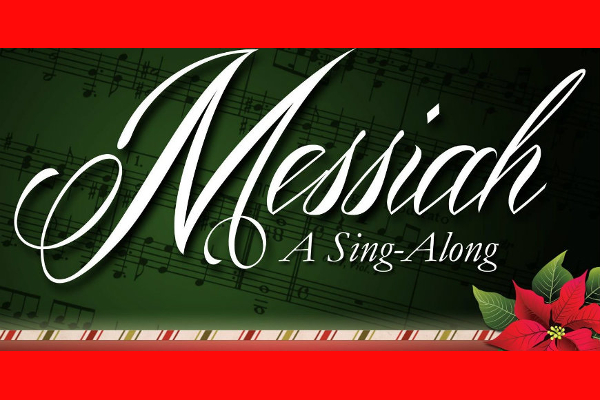 Now any aspiring singer who doesn't book in advance risks missing out, and we have to limit the numbers in the band and clear away the stage so we can fit everyone in. Of course there's room for a thrillingly high trumpet for The trumpet shall sound and the celebratory choruses. The solo numbers are sung by choir members and invited guests and the chorus, which can approach a hundred in strength, makes a brilliant sound. Not only that, there's a licensed bar for everyone to refresh their voices at the interval.
Every year for more than anyone cares to remember, around £600 in proceeds has been donated to a worthy local cause, often one dear to the heart of a Choir member.
In May 2019 Bollington lost someone dear to all our hearts – Jean Ransley. Jean was in the Choir for over forty years, singing regular solos and taking rehearsals. She was chair of the Arts Centre for several years and coordinated its programme of events for even more. She helped start and run Bollington Chamber Concerts which are still flourishing. She was a leading light of several Bollington Festivals.
Jean was a teacher of Music and English at a middle school in Leek until her retirement, when her support of young people included being a governor at Dean Valley and hardly missing a show by the youngsters of Bollington Festival Music Theatre – including those she performed in; The Little Sweep, The Happy Prince and Baboushka.
She also took solo roles in the three Mozart operas Dr John Coope enabled at the Arts Centre, Don Giovanni, The Marriage of Figaro, and The Magic Flute as Papagena alongside Papageno played by the Choir's present conductor Donald Judge.
Until very recently, she always sang some solos in Messiah for All. Jean was determined, loyal and tirelessly passionate about the Arts and Music everywhere, but especially in Bollington.
This year, the Choir is proud to support, via Messiah for All, its "home" Bollington Arts Centre in memory of Jean Ransley.
Tickets £6 – booking essential on 01625 511881