From St Martin bringing warmth to a beggar, to the Angels visiting the Shepherds, a celebration of Winter across Europe, sacred and secular
Bollington Festival Choir is known for some unusual and adventurous planning over 60 years under both its conductors, Dr John Coope MBE for 37 of them, and Donald Judge approaching his 23rd. The Choir will be singing Christmas carols in a special service at St Oswald's Church on December 10th, but the Advent concert also includes some carols in an unusual context.
This is world premiere of Missa Brevis: Carols, Canons and Chorales by Donald Judge. Each of the five sections begin with an ancient carol, one English, two Czech, one French, and the final and best known one Personent Hodie from a 16th century Finnish collection. The settings of the 5 sections of the Mass make use of the carol melodies in contrapuntal style. Each section is rounded off by a Chorale setting short verses from the King James Bible.
Despite the complex sounding construction the work is tuneful, varied and accessible. Like all the rest of the programme, all the accompaniments are in the expert hands of pianist Rosalind Hall.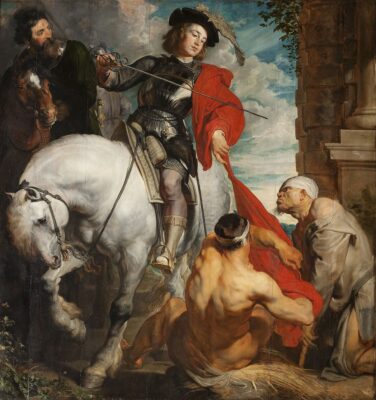 The concert begins with a celebration of St Martin (Nov 11) widely celebrated in central Europe for his acts of charity, with an entertaining arrangement of a German folk song and the Hymn to St Martin by Irish composer David Monks. After some solo songs from talented choir members, the scene shifts to the England of King Arthur and The Fairy Queen, with extracts that brilliantly depict Winter, including the celebrated "Shivering Chorus.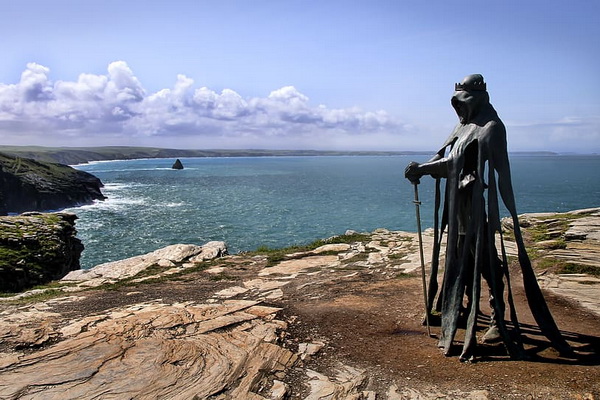 After the Interval with refreshments available (and it's hoped, a licensed bar) part two consists of the Missa Brevis, a couple more solo songs, and concludes triumphantly with Isabella Leonarda's Gloria. Just one of many brilliant and unjustly neglected women composers, this 17th century nun tells a familiar story in a unique way, in which the sopranos and altos are angels and the tenors and basses are shepherds.
Tickets should be available on the door, but to be certain you can reserve them on 01625 575554 and pay on arrival – in cash only please.
Please note that the licensed bar (if available) is CASHLESS, but cash donations will be welcomed for tea or coffee and biscuits.
The images show Bollington Festival Choir painted by Nola McGaul; St Martin dividing his cloak for a beggar by Anthony van Dyke 1599-1641 (public domain from The Royal Collection); the statue of King Arthur at Tintagel, sculpted by Rubin Eynon (royalty free photo from Wallpaper Flare.)